There's a lot going into creating a compelling presentation. From planning to creating and delivering, and you should tackle each process accordingly.
Planning your story
A good exercise is to sketch your story as a timeline. I'd say 99% of presentations tell a story, either if it's a sales deck, a startup pitch, a business report or even a thesis; you are always walking your audience through a story.
Once you sit in front of your presentation software and start adding slides you will be terribly distracted from the story; this is why paper, I believe, works best. This is a great guide that you can follow, I often use it for my investor and sales decks.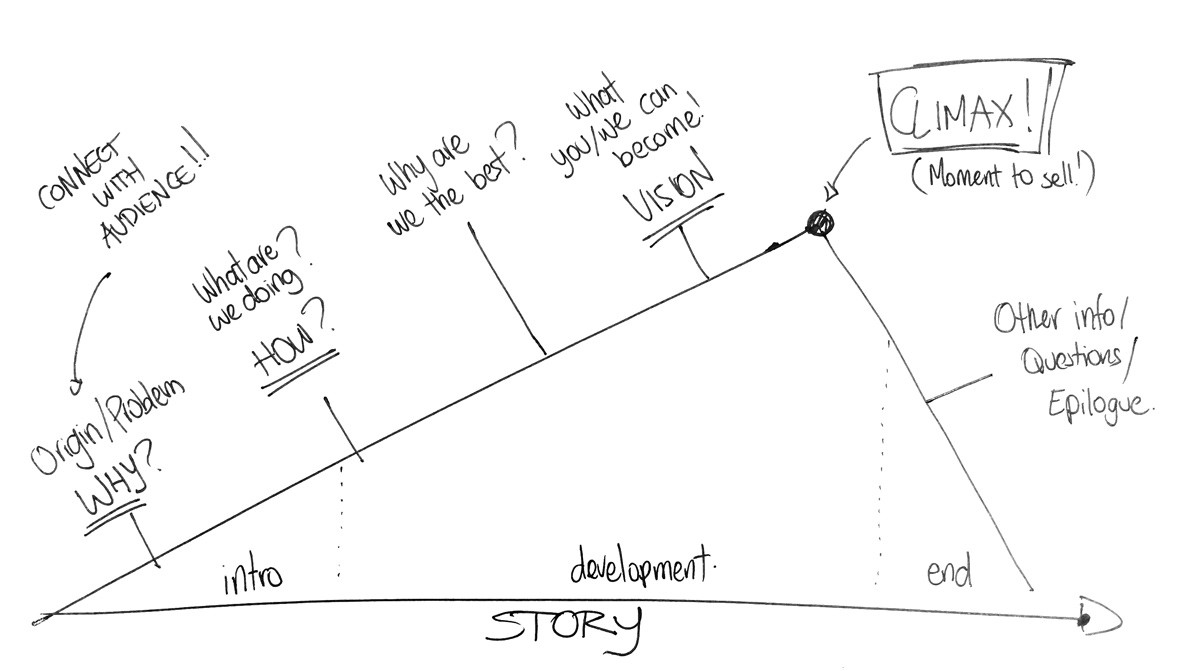 Notice how presentations can adapt to this structure easily. All throughout your deck you are building up to a climax, which is the moment when you can sell your product, say how much money you are raising, or do what I call 'The Ask', whatever that may be.
FIRST ACT: ORIGIN/PROBLEM
It all starts with connecting with your audience. Humans are emotional beings and empathy is a weapon(?) you should use to your advantage. Find that thing that you have in common, a pain point, a shared interest. If you don't have anything in common (unlikely), then make sure that they can connect with you personally, that your passion for whatever what you are doing is reflected here. If you don't empathize with your audience at this point, you probably won't be able to do it later.