How to work from home without getting distracted by social media, constant emails, internet 'research', family and friends popping by, and going to the kitchen for snacks.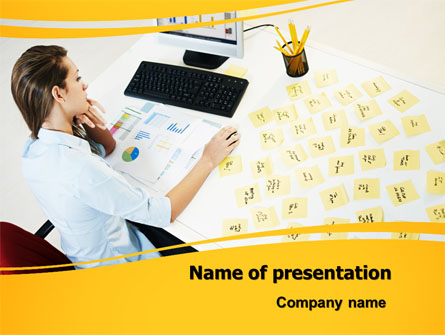 The number of people over 50 starting their own business is the highest it's been. Some people take this route out of necessity, others to turn longstanding dreams into reality.
Whatever the reason for their creation, many of these new businesses are run from home.
The thought of working in solitude at home probably sounds like bliss to those used to the interruptions and annoyances of office life. There are certainly many benefits, but there are still distractions when you work from home.
What gets in the way of constant high productivity and focus? And what can you do about it?
Family and friends distraction
Judy Mansfield is a celebrant who runs her business, Cherish Ceremonies, from home in Warwickshire. She designs and conducts ceremonies for life's key moments: weddings, vow renewals, baby namings and funerals.
She writes each from scratch. "I have to be in the zone, particularly for funerals," she says, "as I collect stories from family and friends of the deceased and weave them all together in the eulogy.
"It's distracting if my husband, who's retired, comes in to talk."
Sometimes she closes her study door and asks him not to disturb her until she opens it again.She chooses to ignore the phone, too.
"My 84 year-old mother sometimes rings for a chat. She doesn't understand that, although I'm at home, I'm working, so I tell her I'll ring her back later.
"Or I just don't take calls, because if I do I lose concentration and it's hard to get it back."
Switch off social media and the internet
How did home workers manage before social media connected us with other people working in their own spare rooms all over the world?
It's a great tool for avoiding isolation, but it can be a massive distraction from working, too.
Blogging and social media coach Andy Britnell of See A Man About a Blog gives his clients the following advice:
Turn off notifications on your phone, and don't automatically open Facebook, Twitter and other social media platforms when you go online.
Close your email inbox, too, so you're not constantly distracted by messages popping up.
Schedule social media for a specific time in the day and a reasonable length of time, such as 15 or 30 minutes, and be strict about closing down when the time is up.
When doing research online, don't keep going back and forth. Regard it as a separate job from your creative work and set it aside to do when your brain needs a change. Don't get pulled into surfing that's going beyond what you need to do.
Stop doing the housework
Working from home means you don't get to close the door on an untidy house and forget about it until the evening.
Cleaning up before you start work can all too easily turn into procrastination. But it's infuriating to emerge from your home office with a sense of satisfaction having completed a task, and head to the kitchen for the reward of coffee, only to realise the sink is full of washing-up.
Decide what you can live with, and what you can't bear to leave undone. Some people might want to tidy the living room, others might hate a dirty bathroom. You might need to keep explaining to your partner that just because you're at home during the day doesn't mean you have all the time in the day to keep the place clean.
Having said that, one of the great pleasures of home working is being able to hang out a load of washing when the sun's out and get it in again, dry and sweet-smelling, before the rain starts.
It's a good reason to leave your desk for a screen break and your get moving with a relatively quick job that gives you some fresh air and a stretch.
Beware distractions out there, though: don't look too closely at the weeds in the garden as you're doing it.
Create good eating habits
In the run-up to the London Olympics, Boris Johnson didn't help the Government campaign to cut congestion through home working by describing it as "basically sitting wondering whether to go down to the fridge to hack off that bit of cheese before checking your emails again".
The proximity of the fridge and food cupboard can be dangerous in so many of the scenarios that crop up during the working day: getting stuck on a tricky project, gearing up for an awkward call, experiencing rejection.
All these can be eased with a cuppa – and maybe a piece of that leftover pie. And what better way to reward yourself for a job well done, or a new piece of work, than a celebratory coffee and biscuit, or two?
On the other hand, says business blogger and writer Louise McCarron of Business Buzz Magazine, distraction can result from not eating properly.
She says: "It's easy to keep working and skip meals, thinking you'll just have a biscuit of piece or toast later, and then losing concentration and productivity.
"Taking care of yourself is vital when you don't have the peer support to keep you on track and you're doing everything in the business yourself."
It's easier to create a good habit than stop a bad one, suggests Louise: "If you have a pattern of snacking on empty calories, start eating healthier food first before you give up chocolate. You'll start to want that instead."
If you're starting to work from home for the first time you'll find there are still distractions, just different ones from those you had in the office.
But don't be too hard on yourself. They result from the fact that you're now living and working in the same place, and not from any personal inadequacy.
There are many solutions for all the challenges of working from home, and you now have the freedom to find those that suit you best, not what your boss or colleagues choose. Have fun discovering a new way to work. Me, I'm off to make a coffee…