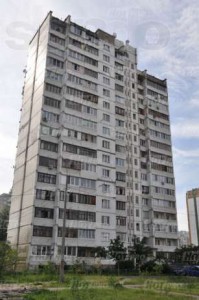 There is a real miracle in this gray cheerless building on the outskirts of Kyiv, Ukraine
This is the so called sleeping district Troyeschina where people come from a long hard day to live to sleep, and to go morning to the next hard working day.
They lift up on 13 floor and what does they see?
Usual boring corridor turned into …

… miracle !